Innovate Michigan! Summit 2021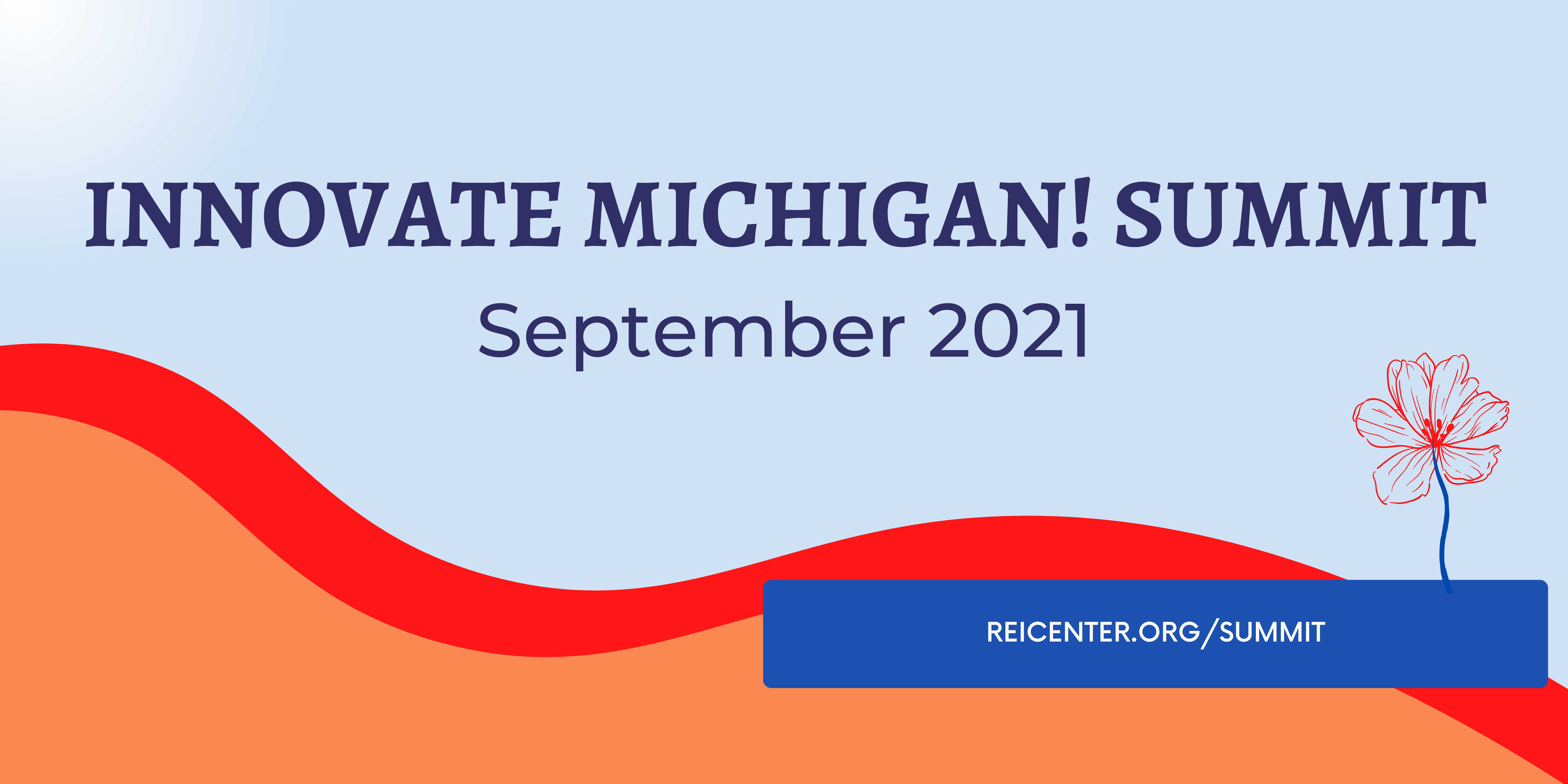 The 10th annual Innovate Michigan! Summit and Michigan Inventor Coalition (MIC) was held online on Thursday, September 2nd, and Friday, September 3rd via Zoom with an in-person reception. The Innovate Michigan! Summit features presentations on innovative economic development tools, models, programs, and policies from around the state.
Each year, the MSU-EDA University Center for Regional Economic Innovation (REI) organizes the Innovate Michigan! Summit, a conference that brings together economic experts and enthusiasts alike to share, learn, and create unique and innovative approaches to economic development and revitalization in the State of Michigan.
View the Agendas for 2021 Virtual Sessions!
Session 1
Thursday, September 2nd
9:00 am - 12:45 pm
Session 2
Friday, September 3rd
9:00 am - 11:40 am
View previous Innovate Michigan! Summits.