E-Newsletters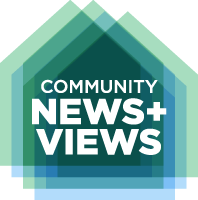 Community News and Views is a publication that provides MSU faculty, students, national leaders, scholars, community leaders, and practitioners, the opportunity to showcase and disseminate their most up-to-date research, ideas and practices, to a broad audience who are concerned with the revitalization of distressed communities nationwide.
---
Current Issue:
Past Issues:
CNV Vol. 26. No. 1. Spring 2016
CNV Vol. 25 No. 1. Spring 2015
CNV Vol. 24 No. 1. Spring 2014
*Please contact our office at 517-353-9555 or ced@msu.edu if you would like a copy of one of our reports/publications.