A Word from the MSU CCED Faculty Board of Advisors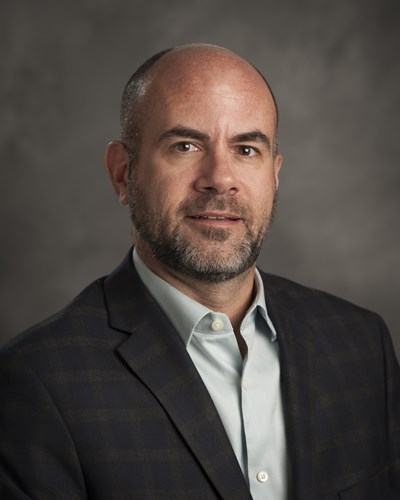 ---
From Board Member Robert Richardson, Associate Professor, Department of Community Sustainability
The CCED Faculty Board of Advisors was established to support the outreach scholarship mission of the Center for Community and Economic Development at Michigan State University. The Faculty Board of Advisors meets as needed to facilitate networking, advocate for outreach in the community, and recruit and support the engagement of students in CCED outreach scholarship activities.
The MSU Center for Community and Economic Development is a vibrant and important unit of the University in its mission to generate and disseminate knowledge to address the contemporary needs of Michigan communities. I have been pleased and honored to have served as a member of the Center's Faculty Board of Advisors for approximately ten years, and I have been impressed by the innovative programs and events that meaningfully engage MSU students and faculty in activities to address local concerns of communities across Michigan. Furthermore, the Center has supported numerous students in research activities, outreach events, and community engagement programs. This support has provided valuable experience to these students in preparation for their own research and careers in community and economic development. From my experience, it has also inspired a sense of civic responsibility among these students as they participate in activities and events that aim to address the real challenges and concerns of communities across the State.
As a member of the CCED Faculty Board of Advisors, I have been most engaged in the Center's Contemporary Issues Institute, an occasional forum on emerging issues in community and economic development. The Contemporary Issues Institute challenges participants to confront difficult issues, including topics such as "Rebuilding Broken Civic Trust," particularly in the wake of the Flint water crisis, as well as "Cultivating a Civil Society in an Era of Incivility" and "Re-Imagining our Economic System." In my opinion, this is a critical role of universities, to provide a platform for dialog around complex, intractable challenges facing contemporary society. CCED embraces this role and performs it by creating a collaborative and innovative learning environment through engagement with Michigan communities. I have participated in these events as a speaker and I have incorporated them into the classes I teach so that students benefit from the dialog that is fostered by the Institute.
Another innovative and impactful event organized by CCED is the Michigan Avenue Thinkers and Doers Forum, which engages Lansing's Eastside neighborhood around timely and relevant issues facing the community. Topics have included "Urban Agriculture: Cultivating Community Connections," which aimed to explore the potential for producing fresh food while fostering social connections, and "Lansing Young Community Developers," which was organized to empower Lansing public high school students to engage in community development activities. These activities demonstrate how the programs of the CCED positively impact the community that is MSU's neighbor.
The CCED also operates an office in Flint, and its presence in that city has been meaningful in providing critical support for community and economic development during a challenging period.
As a faculty member at MSU, I am proud to be affiliated with the MSU Center for Community and Economic Development as a member of the Faculty Board of Advisors, and I look forward to supporting the Center's activities by helping to build bridges between the academic community at MSU and the communities across Michigan.
For more information contact Robert Richardson at rbr@msu.edu.
---