EDA University Center for Regional Economic Innovation (REI) Update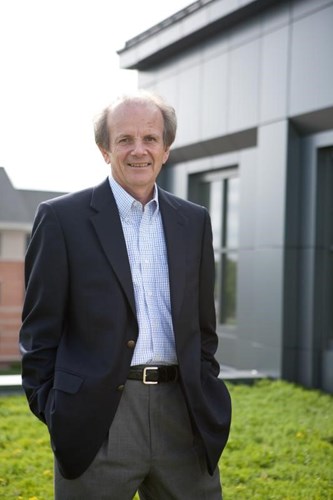 ---
REI Announces 2019 Innovate MI Summit
The 8th annual Innovate Michigan! Summit and Michigan Inventors Coalition (MIC) Expo will be held from 8 am to 6 pm on Thursday, August 29, 2019, at the Kellogg Hotel and Conference Center in East Lansing.
The Innovate Michigan! Summit features presentations on innovative economic development tools, models, programs and policies, and community-university projects from around the state. Participants will gather to prioritize ideas for future REI activities and are invited to join the MIC Expo and reception following the Summit.
To learn more about the event, watch the commercial at https://www.youtube.com/watch?v=JI8zFjetziA&feature=youtu.be
2019 Innovation Fellow: Norman Christopher
Congratulations to Norman Christopher, REI's Newest Innovation Fellow!
The MSU EDA University Center for Regional Economic Innovation is pleased to announce Norman Christopher has been selected to serve as a 2019 REI Innovation Fellow.
Mr. Christopher will join change agents who have served as Innovation Fellows in the past. His Innovation Fellowship will build upon his previous REI student-led research project to explore viable social impact and social entrepreneurship community investment strategies such as charitable loan funds, social real estate investment trusts, and Opportunity Zones. He will develop a social impact investment guidebook/toolkit to assist foundations and other grant making institutions, community residents, philanthropic donors, and social NGOs, as well as local communities and neighborhoods, as they seek to increase innovative economic development activities to address specific social-impact areas of concern.
Christopher recently retired as executive director for the Office of Sustainability Practices at Grand Valley State University, where sustainability is one of the university's core values. He remains active in the Grand Rapids community. Currently, he serves as chair of the Business and Institutional Furniture Manufacturers Association and the National Sanitation Foundation e3 Furniture Sustainability Standard Joint Committee; and on the board and advisory groups of Seeds of Promise, Valley City Sign, and the Sabal Pointe Condominium Association.
Book publications include chapters in Sustaining Michigan: Metropolitan Policies and Strategies (with R. W. Jelier; Michigan State University Press, 2009) and Handbook of Sustainability in Management Education (with E. E. Nordman and Y. Jakobcic; Elgar, 2017). Christopher is the author of the book Sustainability Demystified! A Practical Guide for Business Leaders and Managers (Principia Media, 2012). He has also contributed numerous articles and papers to journals and periodicals.
Christopher earned his BA from the University of North Carolina and an MBA from the University of Connecticut. He also completed the Program for Management Development at Harvard University, and was recently presented with a Lifetime Achievement Award in Sustainability by the West Michigan Sustainable Business Forum.
The Innovation Fellows Program was established to attract and support top champions in communities and organizations to tackle tough issues in distressed communities. Innovation Fellows provide on-the-ground support and coordination to move concepts to actions, implementing new economic development tools, models, and policies. Innovation Fellows offer current and practical information for local and state economic development practitioners and policymakers as they consider important decisions for Michigan communities and regions.
To learn more about the REI Innovation Fellows Program and to meet past IFs, please visit
https://reicenter.org/projects/innovation-fellows.
---