Student Alumni Profiles
Hafsa Khan, MSU Class of 2017, Social Relations and Policy
During my tim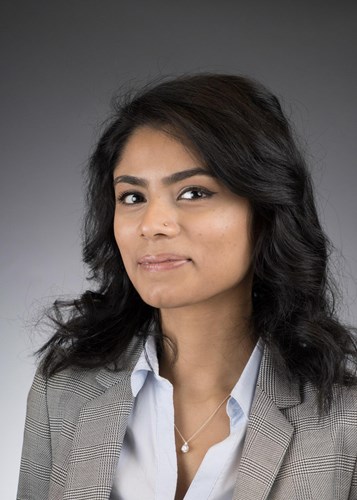 e at CCED I worked on domicology, the study of the economic, social, and environmental characteristics relating to the life cycle of the built environment. Along with others, I helped flesh out the concept and assisted Professor LaMore in integrating domicology into MSU's urban planning curriculum for seniors and juniors. I also worked on a grant proposal to the MacArthur Foundation. I majored in social relations and policy (SRP).
Currently I live in Detroit and work for the Detroit Economic Growth Corporation (DEGC). DEGC is a nonprofit serving the city's need for real estate development, business development, and small business services. I work on two of our small business support programs, Motor City Match and Motor City Re-Store. In my spare time, I enjoy eating at new restaurants, biking and camping, and shopping at Eastern Market.
CCED introduced me to economic development and spurred my interest in housing and sustainable development. Housing and real estate development are still two areas of economic development I am interested in and hope to work more closely with as I move forward. My advice to current and future MSU students is to pursue a diverse variety of internships and jobs. You never know what will inspire you. Economic development isn't a field of work I thought of when I decided to major in SRP. But because I took the position at CCED, I learned a lot about it and found I was very interested in equitable cities and ultimately got my first job in the industry.
Shelby Kurland, Arizona State University Class of 2018, Business Sustainability.
While I was at the CCED, I worked on a research team that helped to determine the potential for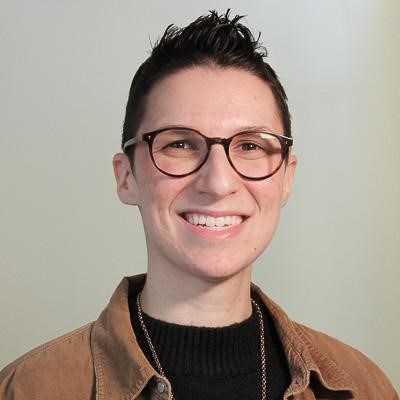 a domicological economy in Michigan. We talked with stakeholders, used GIS software, and evaluated building reuse practices to determine the feasibility of a circular structural materials economy in Michigan. Also, I worked with the Regional Economic Innovation center to implement the Innovate Michigan Summit. Lastly, I aided in the rebranding and restructuring of the CCED's social media. While I did not attend Michigan State, I graduated with a bachelor's in business sustainability from Arizona State University.
I currently live in Atlanta, Georgia and work for a nonprofit called Southface. Southface's mission is to build sustainable communities. They do this by overseeing the implementation of residential and commercial sustainable buildings, collaborating with community partners to ensure equity, and teaching sustainability best practices to stakeholders. Entering this organization, I started out as the development + strategic partnerships coordinator aiding with fundraising and event activities. Recently, I made a transition to the communications team. Now i am the communications + outreach coordinator. In my position I manage all social media channels, email marketing, and in-person tabling outreach. I assist with Southface's Land Campaign, which is a fundraising campaign to acquire new parcels of land for campus growth. I am also in the Atlanta Freedom Bands, which is Atlanta's premiere LGBTQ+ band. I participate in the concert band playing percussion and act as drum major for the marching band. We perform in parades such as Atlanta Pride, Atlanta's Saint Patrick's Day Parade, and more. We also hold seasonal concerts. Another interest of mine is reading. Recently, I joined a book club that discusses intriguing, and current, literature.
Working at the CCED influenced my career tremendously. Because of the CCED I was able to acquire skills in research, event planning, social media strategy, and design. Not only this, but I acquired a greater knowledge of sustainability in a more holistic context. I am incredibly grateful for the experiences the CCED enriched me with, and I know the skills I acquired at the CCED are skills I am 110% using today. For current or future MSU CCED students, this is your first step to an incredible career! Appreciate every moment you have at the CCED and soak it all up. The people who work at the CCED are incredible mentors doing work that truly impacts communities across Michigan and the Midwest. Enjoy it, get to know your colleagues, and know that you have landed at a truly special place.
Courtney Dunklin, MSU Class of 2013, Urban Planning and Psychology
I received a bac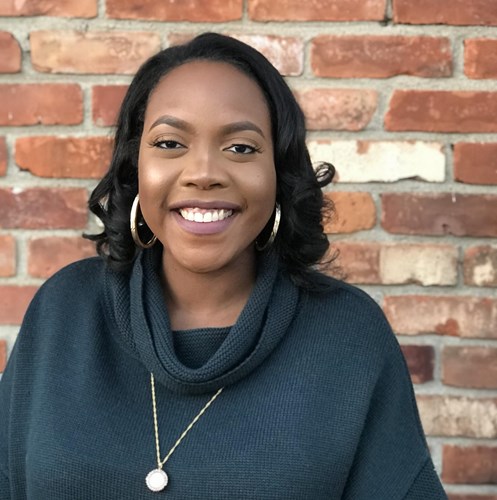 helor of science in urban planning and a bachelor of arts in psychology from Michigan State University. While at MSU, I was a research assistant at CCED, primarily working with Dr. LaMore on the Urban Core Mayors Project and developing a Thinkers and Doers event that connected MSU faculty and students, local businesses, and local musical artists in a discussion around music and its potential cultural and economic transformation of an area. Additionally, I occasionally supported Jen Bruen with Regional Economic Innovation (REI) tasks.
Currently, I live in Milwaukee, WI and am graduating in May 2019 with my master's in urban studies from the University of Wisconsin–Milwaukee (UWM). I am a recipient of the UWM Center for Economic Development Fellowship. In this position, I attend school full time and work at the City of Milwaukee Department of City Development as a Graduate Fellow. As a Fellow, I work on a grant called the Milwaukee Employment and Renovation Initiative that aims to renovate homes and employ under- and unemployed Milwaukee residents. Some of my academic interests include food insecurity, food justice, intersectionality, environmental justice, and housing policy. Currently, I serve on the Alumni Board for City Year Milwaukee and am a Fellow with New Leaders Council Milwaukee learning more about how I can become a better progressive leader.
Working at CCED helped me gain experience in community development, politics, public speaking, and researching, and helped me feel more confident in my skills. I was able to put together an event, Thinkers and Doers, that had not been done in a few years and was something I had never completed before. I felt like it was a huge task; however, with the staff's help I was able to complete a successful event and felt great about the outcome. I felt comfortable asking questions of the CCED staff and being ambitious in goals set for me. CCED was a very encouraging work environment, which also helped me to realize some traits that I enjoy in a workplace. My time at CCED gave me the opportunity to see what I was learning in my urban planning classes in a real world application. After working at CCED I was more confident and assured that community development was the right path for me. Go Green! Go White! Go State!
---