Women and Girls Gain STEM Education While Addressing Critical Latrine Issues at Primary School in Tanzania, Africa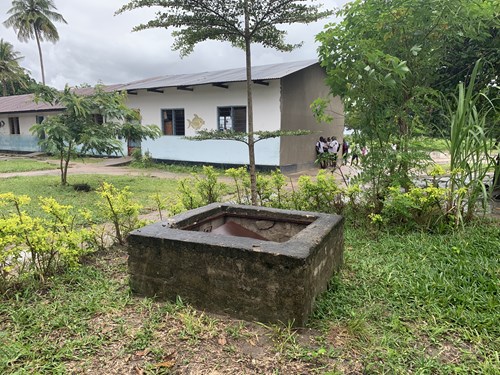 ---
By Jennifer Bruen and Tula Ngasala
Lack of safe and accessible water, sanitation, and hygiene (WaSH) continues to greatly impact the education and health of female students across Africa. Latrine issues affect women and girls in many ways, especially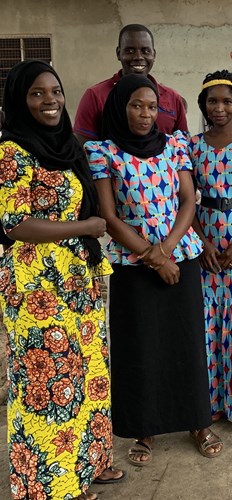 during menstruation. Many spend hours walking long distances for open defecation and collecting water for the schools and their households, which often results in missing school and risk of rape and harassment. In addition, open defecation and poorly constructed pit latrines can impact water quality due to sewage leakages and overflows that end up in drinking water sources, especially during the rainy season. In Tanzania, many rural schools have poorly or non-functioning latrines, significantly impacting the education of female students and resulting in poor attendance. Many young girls are dropping out before secondary school. At the same time, the school achievement gap is widening between male and female students, especially in rural areas of Tanzania. Although there have been numerous programs and capacity-building efforts over the years in many parts of Tanzania, the percentage of young women and girls achieving in science, technology, engineering, and mathematic disciplines and occupations is very low. This combination of health, sanitation, and education issues is severely affecting the country's potential to develop a highly skilled and educated workforce and is a major impediment to the country's economic progress. To achieve the goal of access to adequate and equitable sanitation and hygiene for all and end open defecation, it is important to pay special attention to the needs of women and girls, especially those in vulnerable situations. The need for STEM professionals combined with the need to improve latrine conditions at schools is essential for the future of Tanzanians.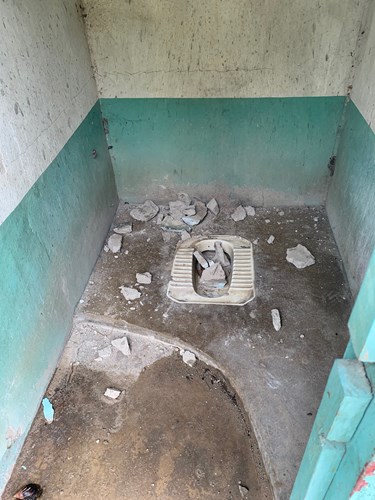 The Women Building Tanzania (WBT) initiative is designed to address critical latrine and education issues at schools in Tanzania. Through a process of assessment, research, design and construction, WBT will strive to change the future for women in Tanzania. To accomplish this goal both physical and intellectual assets at the University of Dar es Salaam and at Michigan State University (MSU) will be leveraged, focusing on collaborative research and implementation. An interdisciplinary team on this initiative includes partners from the University of Dar es Salaam Institute of Development Studies, MSU School of Planning, Design, and Construction, Spartan Global Development Fund, University of Dar es Salaam and MSU colleges of engineering, and the Society of Engineers in Tanzania.
For some time, there have been serious health and education concerns for families, educators and girls at the at the Kiparang'anda primary school in the rural Mkuranga district in the Pwani region. The goal is that through the designing and building of new latrines, female students will learn about STEM concepts and entry level construction and engineering related skills. While the context of the activities has been proposed in terms of latrine building, a critical public health issue in the community, additional initiatives to address the education of girls and women are being discussed, including, but not limited to, identifying and defining relevant human and environmental health, educational and cultural related issues, and the available assets and related capacities of the partners on the initiative.
In January 2019, the Center for Community and Economic Development, NIA Hope for Youth Organization, and the University of Dar es Salaam were awarded a one year $8,000 grant from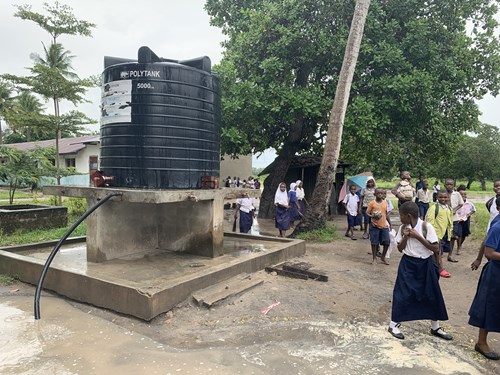 the MSU Network for Global Civic Engagement. The MSU CCED matched the grant with $6,000 bringing the total budget to $14,000. This minimal amount of funding allowed the team to take initial steps towards the development of a strategy to empower girls and women in science, technology, engineering, and mathematics, at the Kiparang'anda primary school.
In May 2019, four members of the project team traveled to Tanzania and met with NIA Hope for Youth, and University of Dar es Salaam faculty in the College of Engineering and Institute of Development Studies. The team also met with Mkuranga district leadership and Kiparang'anda administrators, teachers, and students. Conversations covered the lack of education materials and desks. A major focus was on the poorly functioning latrines, which is severely impacting female students. The exchange of ideas and the identification of opportunities for collaboration led the project team to phase II for the initiative.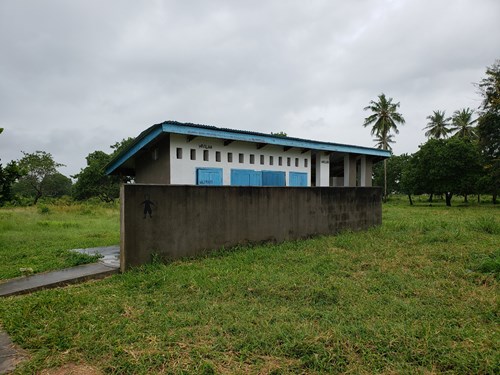 Upon the MSU team returning from Tanzania, and as a part of a phase II, several expert teams have been formed, each planning to further assess the current conditions on the Kiparang'anda Primary school. If additional funding is secured, each team, made up of two to three MSU- University of Dar es Salaam faculty and professional engineers, will design and develop a plan of action and a corresponding budget. Each team will incorporate research and propose physical changes to the school grounds. Teams have already been communicating through video conferences to develop a 6-18-month plan over the course of the next couple of years.
The full project team is also creating an advisory group for the full initiative. Advisors will be asked to support and guide the project towards accomplishing major benchmarks. The advisory group will help grow and expand the project network to include additional experts. In addition to the advisory group, the project team will seek counsel from organizations across the globe who are focused on empowering women in construction and engineering and focus on health, sanitation, and education.
It is anticipated that this initiative will continue to engage faculty with research agendas to provide research opportunities for both MSU and University of Dar es Salaam faculty and students, while strengthening Tanzanians' physical health,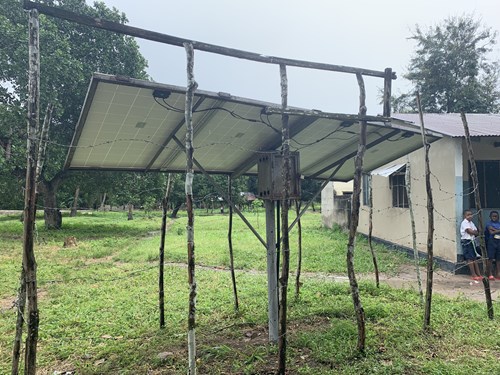 environment and economy. Partners will continue to create innovative solutions to critical latrine problems at Kiparang'anda, assess their capacity to work together, and redefine their respective roles as a part of an interdisciplinary collaborative research team. There have been many potential campus partners already identified across a variety of disciplines and fields at both MSU and the University of Dar es Salaam, including education, engineering, construction, gender studies, energy, anthropology, sociology, chemistry, physics, hydrology, soil and water science, engineering and public health, community/economic development, entrepreneurship, and urban planning. The teams are eager to scale up collaborations with the Kiparang'anda community, and if additional funding is secured, this promising initiative will be able to move forward.
Jennifer Bruen is an academic specialist at the MSU Center for Community and Economic Development, where she manages the MSU EDA University Center for Regional Economic Innovation (REI). Her background is in business management, economic development, and outdoor recreation. She has a B.A. in cultural anthropology from Indiana University and an M.S. in urban and regional planning from Eastern Michigan University.
Tula Ngasala is a Ph.D. candidate in the Civil and Environmental Engineering Department at MSU. She was born and raised in Dar es Salaam, Tanzania, where she received her B.S. and M.S. in Civil and Water Resources Engineering from the University of Dar es Salaam. Her dissertation research focuses on linking domestic water quality with septic systems performance, groundwater contamination, and household water storage practices in communities with water scarcity problems. Tula is very passionate about helping communities in need to address water, sanitation, and hygiene (WaSH) challenges.
If you are interested in learning more about this project or want to get involved, including serving on the advisory group or supporting the project through the donation of children's shoes, please contact Jennifer Bruen, bruenjen@msu.edu or Tula Ngasala, ngasalat@msu.edu
---