CCED Student Alumni Profiles
Jacob Leppek
I was the social media manager and a research assistant for REI during 2016-2017 as I finished up my bachelor's degree in international relations and an additional major in economics. Currently, I am the compliance and data specialist with the Michigan Community Service Commission, the state's lead agency for volunteerism. However, I've been accepted into a graduate program at the University of Chicago for a master of science in computational analysis and public policy for the fall of 2019. Working at the CCED played a large part in this, I think; having been able to publish an academic paper on REI's role as an online network in Michigan with Jen and Dr. Schweitzer undoubtedly burnished my academic credentials. More importantly, though, was the experience that economic development should be led by individuals within the community, and that progress generally occurs on the local level rather than from the top down. This encourages me to structure my work to be freely accessible, to equip others with tools that they can apply in their communities, and to focus on initiatives that create replicable models and useful information. Outside of my studies, I enjoy reading, hiking, and playing chess. As for future CCED students, I'd recommend tying your personal interests and knowledge to the CCED's work through a specific project that benefits the Center and that you can add to your portfolio.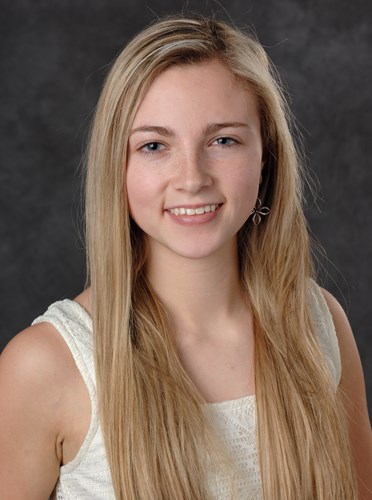 Madison Sorsen
I studied social relations and policy within James Madison College. While at CCED, I worked on several projects including the Urban Core Mayors, the Contemporary Issue Institute: Rebuilding Broken Civic Trust, the Urban Planning toolkit, the McArthur grant team, the Domicology team, Thinkers and Doers, and assembling the CCED Community News and Views newsletter. I currently live in Topeka, Kansas, where I am a community organizer with the Topeka Justice Unity Ministry Project (Topeka JUMP). We are a coalition of 23 churches in Shawnee County, Kansas, that prompts local government to make policy and funding changes. Our mission is to provide a vehicle for marginalized groups in Shawnee County to fight for justice. We believe deeply that our faith tradition calls all people of faith to take up for the widow, the orphan and the poor. We fight for policies that support people who are frequently overlooked and ignored. I organize nine congregations and staff two issue committees: expanding public transit and violence prevention. I enjoy hiking in the woods, boating and jogging. In the wintertime, I'd rather be snowmobiling in northern Michigan.
After learning the principals of community development, I was convinced that the most impactful and direct change came from listening to communities and working with them to identify their own problems and find their own solutions. I knew that community-based policy work was something I wanted to do. While I was at CCED, I worked directly with Dr. Rex LaMore. Dr. LaMore gave me the space to create new ideas and to challenge other ideas. His willingness to develop me as a student research assistant gave me the confidence I needed to tackle difficult projects and propose new ideas. Working with Dr. LaMore laid the foundation for my career as a grassroots community organizer and I am grateful for the years I spent learning from him.
My advice to current and future CCED students is to internalize the principals of community and economic development. They are useful in any community you are in. Work diligently, ask loads of questions, and focus on developing transferable skills at the center. Be open to new experiences and offer to help your colleagues. As you prepare to leave CCED, remember the wise words of Associate Director John Melcher, "Picking a career is not about choosing what you are going to do for the rest of your life. It's about what you'll do next." Appreciate your time at CCED surrounded by great leaders that can steer you in the right direction as you decide where to go after graduation.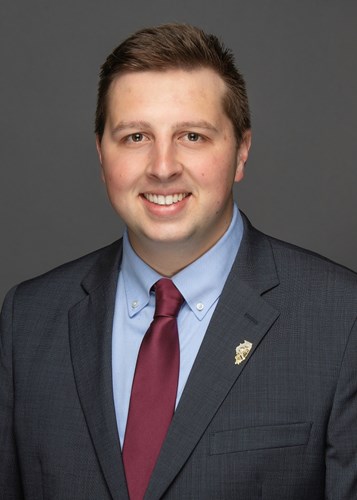 Tyler Debrabander
I was an Economics major, and in my 2+ years with CCED, and specifically the REI program, I did a little bit of everything. I transcribed videos, ran social media, edited Co-Learning plans, helped kick off the Innovation Fellows program, and more. I am currently working in Chicago for Intersect Illinois as a business development manager. Intersect is a nonprofit economic development organization solely focused on business attraction. I get to recruit companies to the state, and work to retain existing companies, using data to make the case for businesses being successful in Illinois. I also work closely with industrial real estate to find proper landing spots for companies we recruit. Ultimately, our goal is to increase capital investment and the number of employment opportunities for residents. I enjoy spending time with my wife and our dog, trying new restaurants, and I am a proud sports nerd (playing and watching). I could probably tell you every name on any NBA or MLB roster, and I really enjoy living in a place where I can go see my favorite players and teams when they are in town.
My time at CCED really pushed me toward a career in economic development. It really sparked my passion, and leadership at the center allowed me to touch and experience everything I wanted to learn more about. Additionally, my time there allowed me to realize "I can do this" and was my first real professional experience where I felt that my work mattered and had an impact. This gave me a much-needed confidence boost in professional settings.
My advice to current and future CCED students is to be curious and aware of the real-world impact that your work at the center has on people and communities. Also, use the opportunities provided at the center to grow professionally; you never know what you can do until you try. Don't be afraid to say yes and accept a challenge.
---